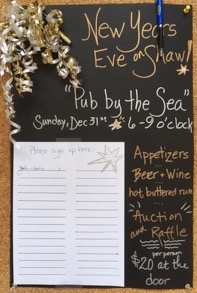 Sunday, December 31, 6-9 pm at the Community Building (see Upcoming Events page).
MISSION STATEMENT:  The Shaw Island Library and Historical Society brings people, information and ideas together to educate and enrich lives, promote the love of reading, build community and preserve Shaw Island history.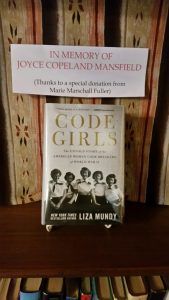 Special Book Addition in memory of Joyce Mansfield ("Code Girls" by Liza Mundy).
Open Hours:
Tuesdays, 2-4 pm; Thursdays, 11-1 pm; Saturdays, 10-12 am  &  2-4 pm
Location:  Corner of Blind Bay Rd/Neck Point Rd & Hoffman Cove Rd/Ben Nevis Loop (diagonally across from the Shaw School)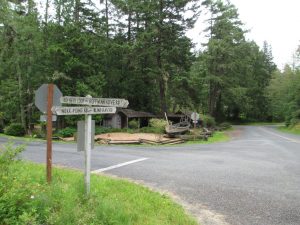 (looking East, back towards Blind Bay)
Contact Us:
360-468-4068
PO Box 844, Shaw Island, WA 98286