Join us for another special New Year's Eve event at the Community Center!  Sunday, Dec. 31, 6-9 pm. Appetizers, Beer & Wine & Hot-Buttered Rum. Small Auction and Raffle. $20 at the door.  Sign up sheet at the Kiosk.

Special Offering (first 20 to sign up/purchase): BARN DINNER June 23, 2018, at Bay Head Farm – 20 seats available.  Sponsored by Tina Hilen, Corinne Storey, Jody Schmidt and Caryn Buck.  Featuring recipes from the Shaw Island Library Cook Book archives, with a locavore bent.  (Estimated value:  $50 per person)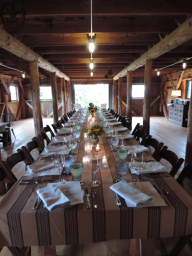 AUCTION ITEMS
LOAD of GRAVEL from Hardy  (Estimated value: $600)
PIANO CONCERT for 6-12 – Grisha Krivchenia house concert at the Brantigans' in May of 2018, with wine and nibbles provided by Annette and Jaime Smith.  (Estimated value: $450 )
HELICOPTER RIDE FOR 4 in the Brantigans' "bird"with a commercial FAA Pilot – Fly to Roche Harbor for lunch or tour the islands at your leisure.  Mutually agreeable date during our good weather seasons.  One hour of flight time.  (Estimated value: $1500 )
BOAT RIDE TO YELLOW ISLAND FOR 2 – Join Doug Crosby on a mutually agreeable date to see the wild flowers in bloom on Yellow Island, considered by many to be one of the Nature Conservancy's most beautiful preserves.  "The native grasslands on Yellow Island are unique and an absence of grazing has preserved the diversity of native plants. More than 50 species of wildflowers, including broadleafed shooting star and hairy Indian paintbrush bloom on Yellow Island. The only cactus species native to western Washington, the brittle prickly pear cactus, also makes its home on the island."  (Estimated value: Bloomin' priceless!)
ED'S SMOKED SALMON – A 3 pound box of Ed Luttrell's incomparable smoked salmon. (Estimated value:  $100)
PRIVATE 4TH OF JULY FIREWORKS VIEWING for 8 – Take in the Lopez and Friday Harbor shows from Gil and Delney Hilen's place across from the Cedar Rock Preserve.  Dessert and beverages included.  (Estimated value: Explosive!)
SOAPSTONE SALMON CARVING – Attributed to Gene Drake, this soapstone carving is from the estate of Keith Jefferts and was a symbol of his commitment to saving wild salmon.  The carving is approximately 30" long and 18" tall.  The starting bid will be $500.   (Appraisal value:  $6,000)
RAFFLE ITEMS:
-2 sets of 6 library mugs (blue glass)
-2 book sets (one children, one on birds)
– Christensen GC (Caryn)
-Basket of "board wines" (all)
-GC to Pelican Bay books (Annette)
*******
Friday, August 11, 6-7pm:
Poetry Reading at the Community Building:
 

Jennifer Boyden
Winner of the Brittingham Prize for Poetry (2010) and the Four Lakes Prize for Poetry (2013), Jennifer Boyden is a freelance editor, workshop instructor, and speaker. She has taught writing, literature, and research courses at Suzhou University in China, Eastern Oregon University, Whitman College, The Sitka Center for Arts and Ecology, Walla Walla Community College, and at a variety of workshops and writing series. She lives in Friday Harbor, WA.
Jennifer Boyden is the author of:
The Declarable Future (University of Wisconsin Press, 2013)
Winner of The Four Lakes Prize in Poetry, 2013
and
The Mouths of Grazing Things (University of Wisconsin Press, 2010)
Winner of The Brittingham Prize in Poetry, 2010
BOOK SALE AND ANNUAL MEETING
July 22, 2017
11:00am – Book and DVD Sale
1:00pm – Annual Meeting
At the Library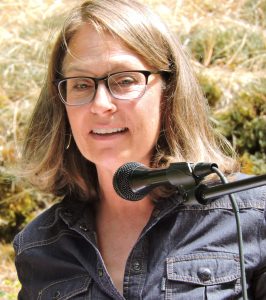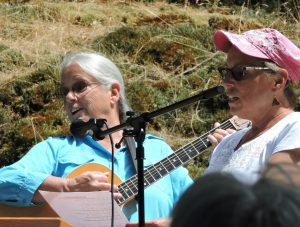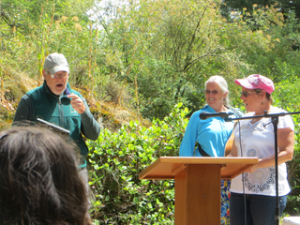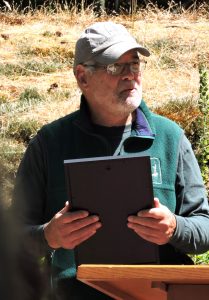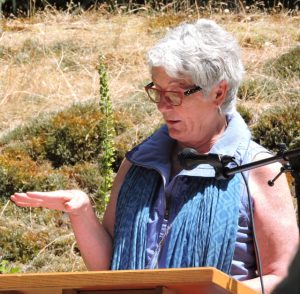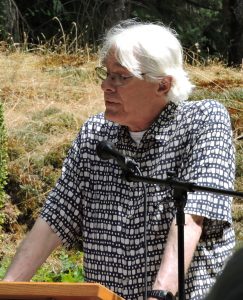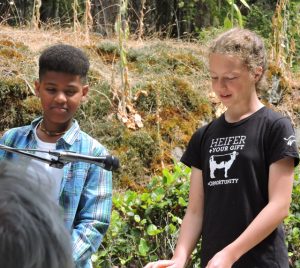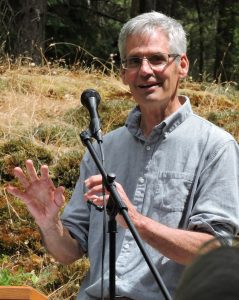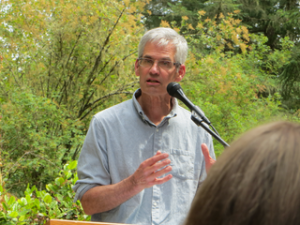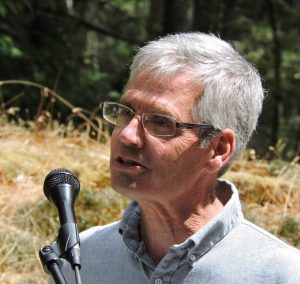 (Photos courtesy of Gabriel Jacobs)
Featured Speaker: Jack Nisbet, "The Many Gardens of David Douglas"
"Through a half-dozen or more books, Jack Nisbet has shown himself to be an astute interpreter of Pacific Northwest history, an insightful naturalist and an excellent storyteller. Two of his earlier books, "Sources of the River" and "The Collector," brought the epic work of Hudson's Bay Company explorer David Thompson and naturalist David Douglas into contemporary focus. His new book of lively essays, "Ancient Places: People and Landscape in the Emerging Northwest" engages the past and present of the Inland Northwest."
More Photos of the Day, courtesy of Ned Griffin: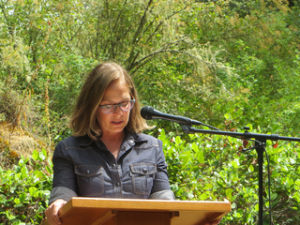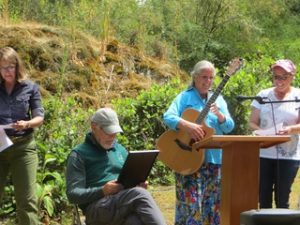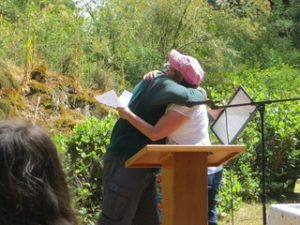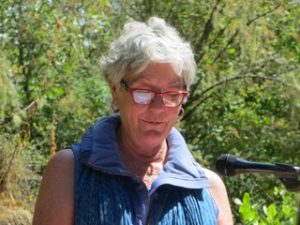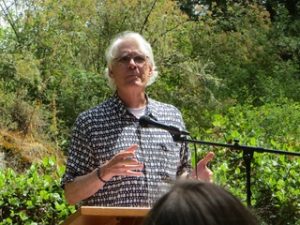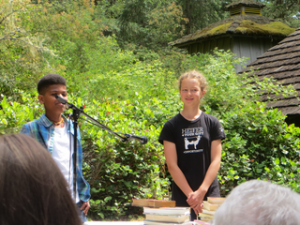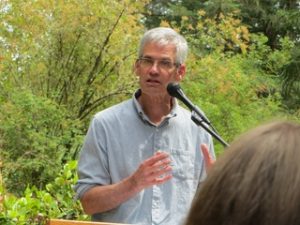 And, still more photos, courtesy of Shirley Lange: